Pomegranate is one of the known fruits in our country. And this fruit is one of the healthiest fruits. In addition to its sweet taste, it contains many beneficial compounds. And these are also very important for our health.This fruit is rich in vitamins A, C and E. And it has antioxidant, antitumor and antiviral properties. In addition, pomegranate contains more than 100 phytochemicals and has been used as a medicine for over a thousand years.In addition to these, pomegranate has many health benefits. Learn the pomegranate that will help prevent diseases: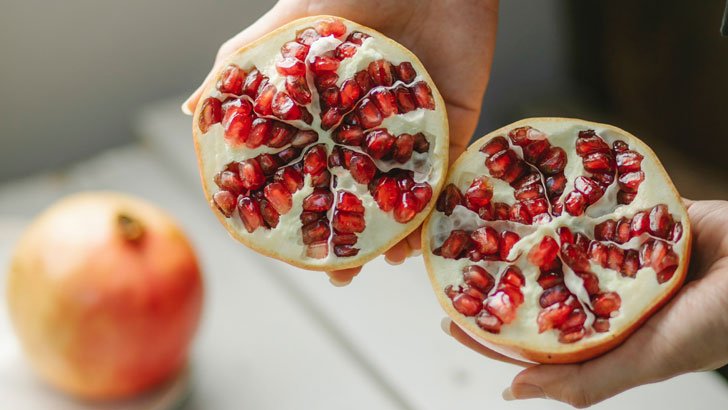 1. Helps prevent cancer
As men get older, their risk of prostate cancer also increases. And playing pomegranate regularly helps prevent this cancer. It also inhibits the growth of breast cancer cells in women and helps prevent breast cancer.
2. Increases memory
Pomegranate is also very effective in increasing memory. The study found that 26 adults were given pomegranate juice daily to improve their memory.
3. Reduces hypertension
Hypertension is one of the leading causes of heart attacks and strokes. And pomegranate helps reduce hypertension. Studies have shown that people with hypertension who have been fed pomegranate juice for two weeks have a lower risk of high blood pressure.
https://www.sciencedirect.com/science/article/abs/pii/S1043661816307848
4. Reduces joint pain
Many people have problems like joint pain. And the solution to this problem can be found in pomegranate juice. As it has anti-inflammatory effect, it helps to treat arthritis and reduce joint pain.
5. Helps to keep the heart well
Pomegranate juice prevents the arteries from getting thick and hard by delivering oxygen to the muscles of the body. And because of this it helps to keep the heart well. In addition to being high in antioxidants, it also helps the body control cholesterol.
6. Increases immunity
Pomegranate fights against various harmful viruses and bacteria in the body. It is also very effective in increasing immunity.
7. Brightens and keeps the skin healthy
Pomegranate oil acts as a very good moisturizer. And because pomegranate contains folic acid, vitamin C and citric acid, it also helps to brighten the skin and maintain good skin health.